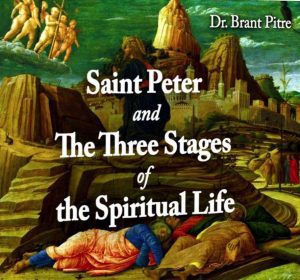 Saint Peter and the 3 Stages of the Spiritual Life
Wednesdays, January 13 to January 27
1:00 pm – 2:15 pm on ZOOM
No Cost
Have you ever wondered how to make progress in the spiritual life? The life of Saint Peter can help!  Join Dr. Brant Pitre as he looks at the spiritual life of Saint Peter as he moves through spiritual childhood, adolescence, and adulthood.  Peter's life reveals to us the progress and the pitfalls of spiritual growth and how, by means of the grace of God, he was transformed.  Sessions include a 30 minute video and discussion. Facilitated by Alix Shattuck.