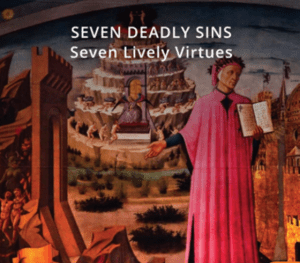 7 Deadly Sins, 7 Lively Virtues
Wednesdays, September 16 to October 28
1:00 pm – 2:15 pm on ZOOM
No Cost
The 7 deadly sins are patterns of dysfunction that lead to unhappiness. Bishop Barron explains how pride, envy, anger, sloth, greed, gluttony, and lust inhibit our flourishing in relationship to God and to one another. But he does not leave us there – he shows how to counteract these sinful patterns through specific corresponding virtues that offer healing to our souls and set us on the right path to salvation. A message of hope as we all strive to seek to know Christ and do his will. Each session includes a 20 minute video and discussion.  Facilitated by Alix Shattuck.