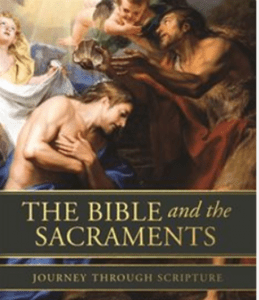 The Bible and the Sacraments is unlike any other study on the sacraments. This study looks at the basic teachings of the Church, their meaning, and origin but it also investigates the deeper mystery of the sacraments as illuminated by Sacred Scripture.  Examining the rich relationship between the Old and New Testaments, the sacraments are revealed as the incredible powers that come forth from the Body of Christ. Join Matthew Leonard to see the deep mysteries and truths of the sacraments come alive in a whole new way.
Tuesdays, 7:00 pm – 8:30 pm, Room 229, Ministry Building
January 21st to April 7th – Facilitated by Marlene Kolyani
Cost: $25 for materials.
Come and See Date – January 14