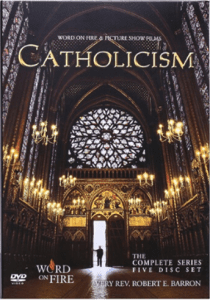 Catholicism with Bishop Robert Barron
Thursdays, January 7 – February 18
7:00 pm – 8:30 pm on ZOOM
No Cost
Journey with acclaimed author, speaker, and theologian Bishop Robert Barron to more than 50 locations through 15 countries – from the sacred lands of Israel to the beating heart of Uganda; from the glorious shrines of Italy, France, and Spain to the streets of Mexico, Kolkata, and New York City – the fullness of CATHOLICISM is revealed. Be illuminated by the spiritual and artistic treasures of the Catholic global culture that claims more than one billion of the earth's people. Explore the mystery of Catholicism revealed on video and then join in group discussions.   Facilitated by Jack Panosian.