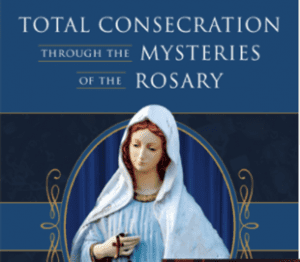 Total Consecration to Mary through the Mysteries of the Rosary
Tuesdays, January 5 to February 9
7:00 pm – 8:00 pm on ZOOM
Cost: $20 for materials
Grow closer to Our Lord through Our Heavenly Mother!  Fr. Broom's study provides Scripture readings keyed to each Rosary decade, meditations on each Mystery, daily prayers, and practical steps to help you gain the most from each meditation – in just a few minutes each day. Join a small group meditating on the mysteries of the Rosary and the words of Scripture, and come to appreciate the beautiful prayer of the Rosary as well as Jesus and Mary. Facilitated by Marlene Kolyani.