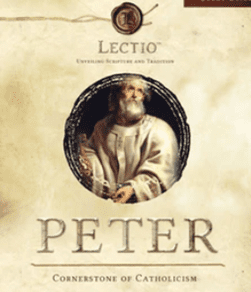 Peter: Cornerstone of Catholicism
Wednesdays, January 13 to March 17
7:00 pm – 8:30 pm on ZOOM
No Cost
The character of Saint Peter is inspiring and confounding – how could a stubborn and impulsive fisherman become the "rock" upon which Jesus would build his Church? Join Dr. Tim Gray as he brings together biblical accounts, historical evidence, Church teaching, and classical art in a fresh perspective on Simon Peter that is relevant to our lives. After all, if Jesus could bring out the very best in someone like Peter, then there is hope for the rest of us! Materials can be downloaded from the FORMED website.  Facilitated by Alix Shattuck.