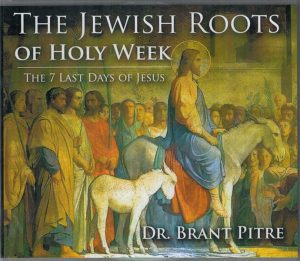 Jewish Roots of Holy Week
Wednesdays, February 3 – 24
1:00 pm – 2:15 pm on ZOOM
No Cost
If you knew you only had one week left to live, how would you spend it?  Most of us know that Jesus celebrated the Last Supper on Holy Thursday and died on Good Friday…but what about the other days of Holy Week? Using his knowledge of the Jewish roots of Christianity, Dr. Brant Pitre unveils the mysteries of the most sacred and solemn week of the entire year.  From Palm Sunday through Spy Wednesday to Easter Sunday, he will help us see what the Bible tells us of how Jesus spent his last week with his disciples here on earth. This is a fascinating way to get more out of Lent and enter into the mystery of Holy Week!  Facilitated by Alix Shattuck.