LIGHTS, CAMERA, ACTION!!
Looking for a way to see great movies at no cost? How about a Saint Jude Movie Matinee! Join us in the Stapleton Center for popcorn and a movie! Using the wall and sound system of the Stapleton Center creates an audio/visual effect like being at the movies! Movies will be suitable for everyone age 10 and older.
No Cost/No Registration Required
Ages 10 and Up
Saturday, January 19 – Bernadette
Saturday, March 30 – The Shroud of Turin
Movies start promptly at 2:45 pm and end in time for the 5:30 pm Vigil Mass.
Saturday, January 19th – Bernadette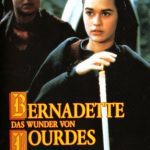 From Jean Delannoy, one of France's foremost filmmakers, comes this top quality feature film production of the story of St. Bernadette and the apparitions of Our Lady of Lourdes. It is highly recommended by the Vatican as a "sensitive portrayal of a very moving story that deserves a wide audience." Shot on location in France with outstanding cinematography and a beautiful music score, this is the film that was chosen to be shown daily at the shrine in Lourdes.
Saturday, March 30th – The Shroud of Turin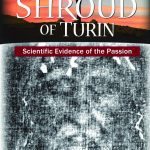 This movie uses the latest scientific, historical, medical and archaeological research on the Shroud to reveal all the evidence for the authenticity of it as the burial cloth of Christ. The foremost experts worldwide on the Shroud were involved with this film and Rolfe's film crew were given unprecedented access to the Shroud and filmed it in high definition.