LIGHTS, CAMERA, ACTION!!
Looking for a way to see great movies at no cost? How about a Saint Jude Movie Matinee! Join us in the Stapleton Center for popcorn and a movie! Using the wall and sound system of the Stapleton Center creates an audio/visual effect like being at the movies! Movies will be suitable for everyone age 10 and older.
No Cost/No Registration Required
Ages 10 and Up
Saturday, March 30 – The Shroud of Turin
Movies start promptly at 2:45 pm and end in time for the 5:30 pm Vigil Mass
Complimentary Popcorn and Beverages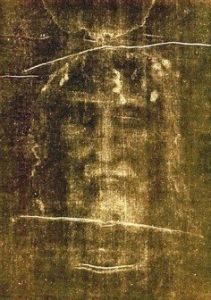 Join us for a stunning documentary film using the latest scientific, historical, medical, and archaeological research on the Shroud to reveal the amazing evidence for the very strong possibility of the authenticity of it as the burial cloth of Christ.  Twenty years after the Carbon-14 test cast a shadow over Shroud research, this film looks at how that test stands up against the weight of other evidence from history, archaeology, forensic medicine, art, and 3D analysis. It is the first film production to have direct access to film the Shroud in high definition.