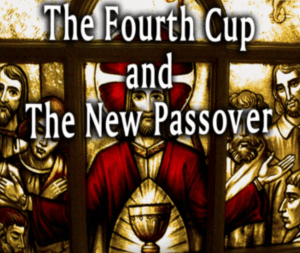 Dr. Pitre, Catholic theologian and Jewish Scripture scholar, shows us what the Passover sacrifice and the Passover meal were really like at the time of Jesus. In this riveting journey into the Jewish roots of Christianity, Dr. Pitre explores questions such as: What exactly did Peter and John do when they "prepared the Passover"? Why were four cups of wine required? What did Jesus sing? By seeing the Last Supper through Jewish eyes, we learn how Jesus transformed what would have otherwise been simply a Roman execution into a Passover sacrifice – the new Passover of the Lamb of God who takes away the sins of the world.
Tuesday, April 9, 2019
 7:00 pm – 9:00 pm
Room 229 -Ministry Building
Facilitated by Marlene Kolyani
No Cost to Attend
REGISTER HERE 
Series that do not have 5 registered attendees one week before the start date will be cancelled.