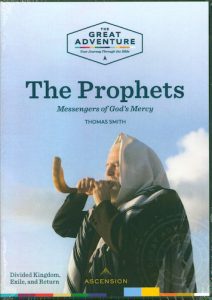 Prophets: Messengers of God's Mercy
Wednesdays: May 12-July 28
7:00 pm – 8:30 pm on ZOOM
Cost: $25 for book purchased online (optional)
Who were the prophets, what was their message, and what do they have to do with us? The prophets call us to return to our covenant relationship with God – urging us to repentance, warning us of sin, and announcing the blessings of faithfulness. Discover what the prophet's messages was and why they are important to us. Understand how the central message of the prophets is one of love, proclaiming the mercy of God for his children. Sessions include Odd Testament prophets as well New Testament and modern prophets.  Facilitated by Alix Shattuck.