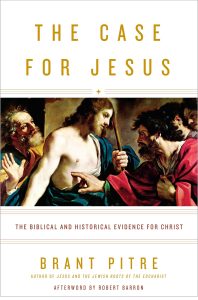 Wednesdays, January 12 – March 16 (Room 233 – Ministry Building)
Thursdays, January 13 – March 17 (via Zoom)
1:00 -2:15 pm
Cost: $24.95 for materials
Facilitated by Alix Shattuck
Many false theories have been introduced over the past hundred years resulting in widespread skepticism about the reality of the Christian faith.
Dr. Brant Pitre, Scripture scholar, uses Biblical and historical evidence to build the "case for Jesus". Come see for yourself so that you can offer this proof to others.