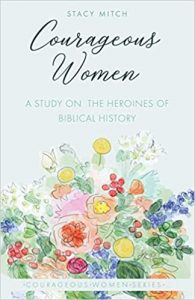 We have all heard, "Behind every great man is a great woman." This course of study will introduce you to women of every major Biblical time period and allow you to discover how they helped shape salvation history. Time will be devoted to discussing their virtues, vices, and struggles, and to understand how God used them to build His kingdom and how He is calling you to change history as well!
Mondays, 6:30-8:00pm
September 20th-November 29th
Life Teen Room
Cost of Book $12.95
Co-Facilitated by Ann Sottile & Friends. Each week will be facilitated by a different participant. Ann believes that just like the friends on the road to Emmaus, we are on a faith journey together. When we break open the Word and share bread together, we recognize Him in our midst.