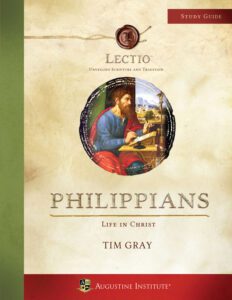 Lectio: Philippians
Wednesdays: May 25- July 6
Room 233 – Ministry Building
7:00 – 8:30 pm
Optional Study Guide – $24.95
Facilitated by Alix Shattuck
Toward the end of his life, under arrest and awaiting trial in Rome, Saint Paul writes a short but powerful letter to the Philippians. At the heart of this letter is Paul's eloquent hymn of Christ's total gift of self, the model for Paul's life. With his words and the example, Paul exhorts the Philippians to have the mind of Christ, to live a life worthy of the Gospel, and, by God's grace, to gain Christ. In six sessions, Dr. Tim Gray combines insight and practical guidance using the lectio divina disciplines to make the letters come alive and bring relevance to our walk with Christ.