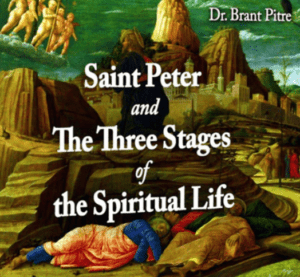 Saint Peter and the Three Stages of Spiritual Life
Wednesdays, July 12-26
Room 233 Ministry Building
3 Part Series
7:00-8:30 pm
No Cost
Join us as Dr. Pitre looks at the spiritual life of St. Peter in the Gospels and the book of Acts as he progresses from spiritual childhood to spiritual adolescence to spiritual adulthood. By the grace of God, Peter was transformed from the man who betrayed Christ to an apostle of the Holy Spirit. Everyone who is looking to make more progress in the spiritual life and all of us who feel a kinship with Peter and his mistakes will find this series illuminating and inspiring. Each of the three sessions includes a short video and discussion. Facilitated by Alix Shattuck.