"I came that you might have life, and have it abundantly." John 10:10
Walking with Purpose is more than a women's Bible study. It is a faith community that supports, encourages, and challenges one another. It is a safe place where you will discover authentic friendships and meaningful discussions as your heart is transformed by the Word of God. God is ready and waiting for you to show up just as you are, and we have an open chair with your name on it!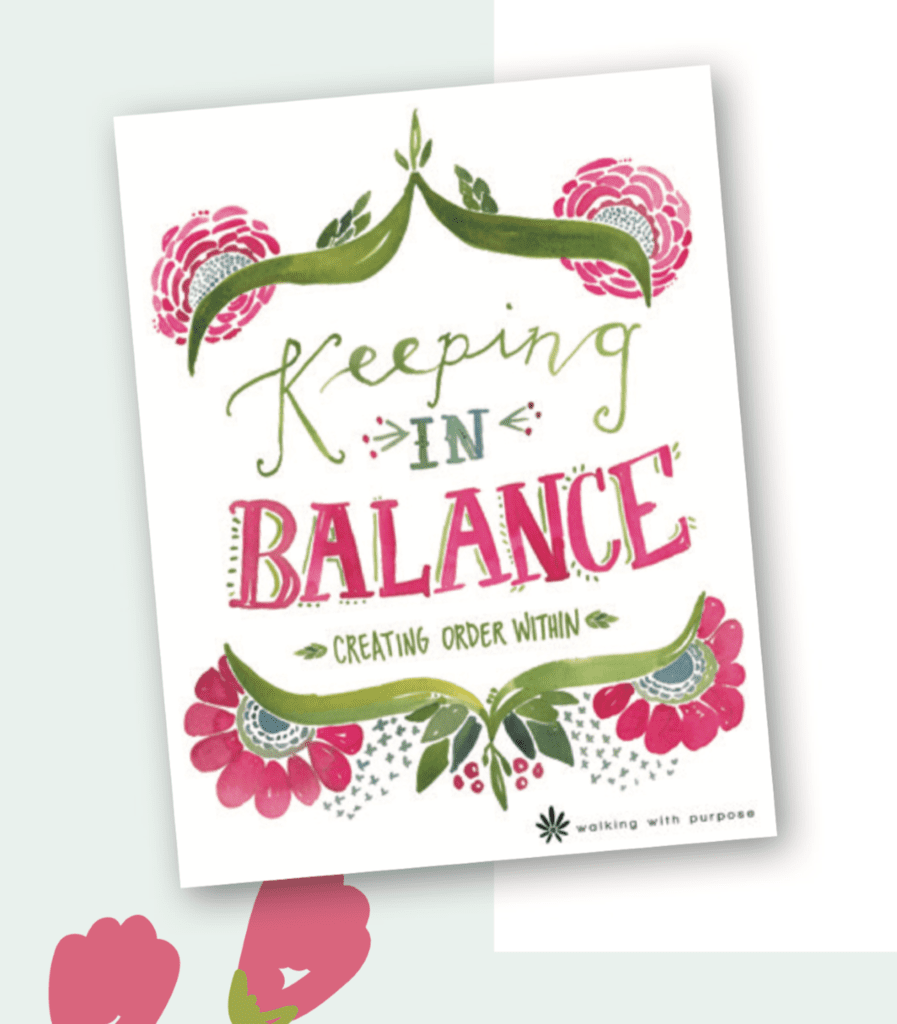 Walking with Purpose: Keeping in Balance
Wednesdays 8:00 – 10:00 am begins Sept. 20
Stapleton Center
Childcare provided
Cost of Book is $40

Keeping in Balance is for you if you …
* Are tired of projecting an image of "perfect
* Have trouble making God your highest priority
* Can't find enough time to give to loved ones
* Have unrealistic expectations of yourself and others
* Need help setting healthy boundaries
Come connect with women in our parish with fellowship and scripture!