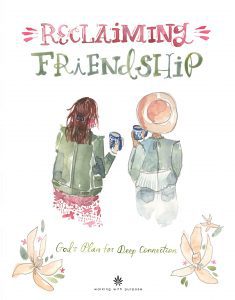 In a world plagued by loneliness, you are invited to encounter God personally through Scripture. Let Him reshape how you see and experience intentional relationships, deal with past friendship wounds, and become a woman who is capable of lifelong bonds. The key is found in discovering God's plan for friendship, which is meant to be a foretaste of heaven.
Thursdays, 7:00-8:30 pm
September 16th–  October 21st
Spalding House
Cost of Book $20
Co-facilitated by Kathie Torrance and Nancy Nadolski. Kathie considers herself blessed to be one of the original participants in Walking with Purpose at Saint Jude. She and Nancy make an experienced team devoted to facilitating Bible studies.