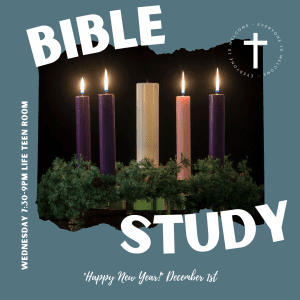 Wednesdays 7:30 – 9:00 pm Life Teen Room
Beginning in June
Our Life Nights will resume in the fall, but please join us Wednesday evenings for our casual bible study!
We will have snacks, talk about your week, and discuss the upcoming Sunday Gospel.
No RSVP needed, come when you can and bring a friend!