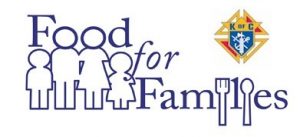 Our Lenten Food Drive scheduled for this month for the Community Assistance Center (CAC) has been canceled.
However, the current need at the CAC is now more acute. Many low-income families face the potential of job loss or loss of wages. There is added family pressure with school closings and children placed in daycare or simply be fed at home when they otherwise would receive free or subsidized meals at school. Family budgets are stretched at a time when donations may be down due to reactions or precautions taken as a result of the COVID-19 spread.
We need your help now.  Funds raised will be used by CAC to purchase food items from the Atlanta Area Food Bank. Every dollar donated enables CAC to purchase up to 3 lbs of much-needed food.  Please prayerfully consider making a monetary donation to alleviate someone's suffering.