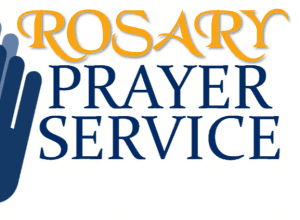 The Saint Jude Knights of Columbus Council 16513 will be hosting a 24-hour Rosary Marathon that will begin Saturday, October 17 at 9:00 am and run continuously until 8:00 am Sunday, October 18.
The Rosary Marathon will take place in Our Lady of Aparecida Chapel in the Spalding House across the parking lot from the Church. The Blessed Sacrament will also be exposed for adoration during the praying of the Rosary.
During each hour, we expect to pray the full Rosary twice.  Members of the Knights of Columbus will lead each hour.  We invite parishioners, ministries, Bible studies, WELCOME retreat teams and other groups to sign up and join us for an hour or more, or even for a single decade. Please bring your intentions: your sorrows, your joys, your needs, your doubts, your pains, your gratitude, your worries, your praise, and your hopes We will have index cards for you to write any special intentions needing prayer so others can pray for you and we will have rosaries available if you forget.
.