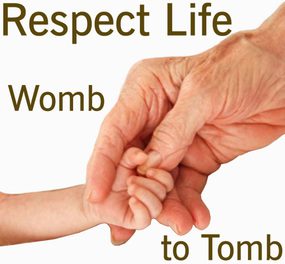 The Respect Life Ministry meets the 3rd Tuesday of the month from 7:00 – 8:30 pm in Room 115 in the Ministry Building.  We invite you to join us as we discuss pro-life issues and plan activities and events.
Special Guest Speaker – Shannon Gerard, new Archdiocese Respect Life Advocate
Tuesday, October 15 – 7:00 – 8:30 pm – Ministry Hall
Shannon Gerard will give us an update on pro-life activities and events, share current legislative information, and explain how they support the work of parishes, ministries, and organizations that are dedicated to promoting the gift of life and protecting the most vulnerable in our society.