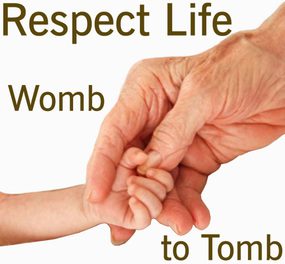 The Respect Life Ministry meets the 3rd Tuesday of the month from 7:00 – 8:30 pm in Room 115 in the Ministry Building.  We invite you to join us as we discuss pro-life issues and plan activities and events.
Special Guest Speaker
Tracy Winsor – Founder and Program Director of Be Not Afraid, Inc.
Tuesday, November 12 – 7:00 – 8:30 pm – Ministry Hall

Be Not Afraid, Inc. is a national Catholic peer ministry/case management service supporting parents carrying babies to term following a poor prenatal diagnosis. Be Not Afraid has welcomed over 160 babies. Tracy's talk will be on "informed Consent and Prenatal Diagnosis".