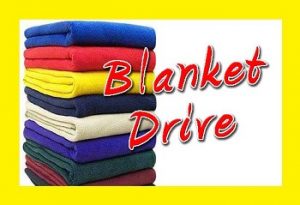 Our St. Vincent de Paul Blanket Drive on the weekend of January 11-12 was a huge success.  Thanks to your generosity and compassionate thoughtfulness, we collected 1220 items.!  Donations included 259 blankets/sleeping bags, 494 pairs of socks, 52 pairs of gloves, 71 hats, 30 adult coats, 76 children related clothing/items and 238 articles of adult clothing/items.
The donations were distributed to the following charities and  outreach organizations:
Saint Jude Hispanic Ministry – Distributing Directly to Homeless in Atlanta
Elizabeth Foundation – Atlanta Metro Homeless Support group
Must Ministries
Atlanta Mission – Shepard's Center Men's Homeless Shelter
Gateway Center Downtown Shelter
SVdP Family Support Centers
Special thanks to the many Saint Jude Middle School students to helped with collecting and sorting.