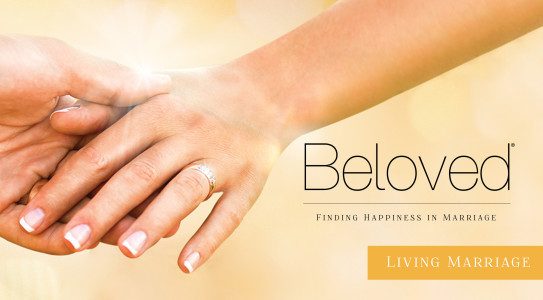 Come & experience the deeper meaning behind "I DO." Introducing BELOVED- a powerful new video series to help married couples fortify and enrich their marriages. BELOVED uncovers the mystery and meaning of the sacrament of marriage, inviting all couples to experience the wonder and joy behind that first "I do" whether you said it last year or many years ago. The "Living Marriage" series of 6 videos focuses on the practical skills & virtues needed for a successful marriage. Topics covered include:
God's Plan for Your Marriage
Physical, Emotional and Spiritual Intimacy
Conflict, Healing, and Forgiveness
Building a Thriving Marriage
Protecting the Bonds of Your Marriage
Sexuality and Authentic Love
With time-tested tools and advice from leading experts, such as Dr. Edward Sri, Cristina & Jason Evert, Leah Darrow, and others, Beloved provides couples with lively video presentations and questions for couple and group discussions.
We will meet for potluck dinner, video and discussions at 6:30 pm in the Stapleton Center. Our final evening is Saturday, November 16.
Oops! We could not locate your form.