New Session for Women
Begins Monday, November 4
7:00 – 9:00 pm
Room 229 – Ministry Building
For more information or to register, contact Kelly M. Cortez at joh@judeatl.com or 678-468-1166.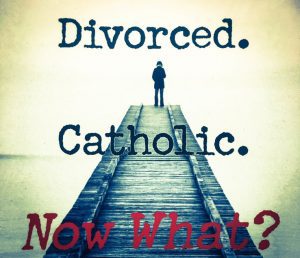 Journey of Hope is a special support program to help Catholics recover from the emotional pain of divorce or separation and to regain hope. The strong emphasis on prayer, scripture, and Church teachings leads to healing and a better relationship with Christ.
The book, Divorced. Catholic. Now What? , the companion workbook, and the DVD, Voices of Hope, are the core materials used for the program.  Groups meet weekly to review that week's topic, view the appropriate segment from the DVD, and share thoughts from the discussion questions.
Some of the questions and topics we address include:
How do I deal with my anger?
What does the Church say about divorce?
What is an annulment?
Do I need to let go?