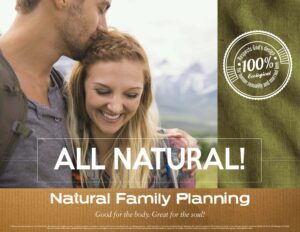 Natural Family Planning (NFP) Seminar
Sunday, March 19
1:30 – 3:30 pm
Spalding House
Please RSVP below
Natural family planning is the general title for the scientific, natural, and moral methods that can assist married couples to avoid or achieve pregnancy or to simply track fertility for health reasons, while supporting God's design for married love.
What if Natural Family Planning was easier than you thought?
Join us for an introduction. Curious or skeptical? All are welcome!
Presenter, Sara Flood, is a parishioner, registered nurse, wife, and mother to three daughters. She has been an NFP instructor for 11 years and is passionate about sharing her knowledge and personal experience.