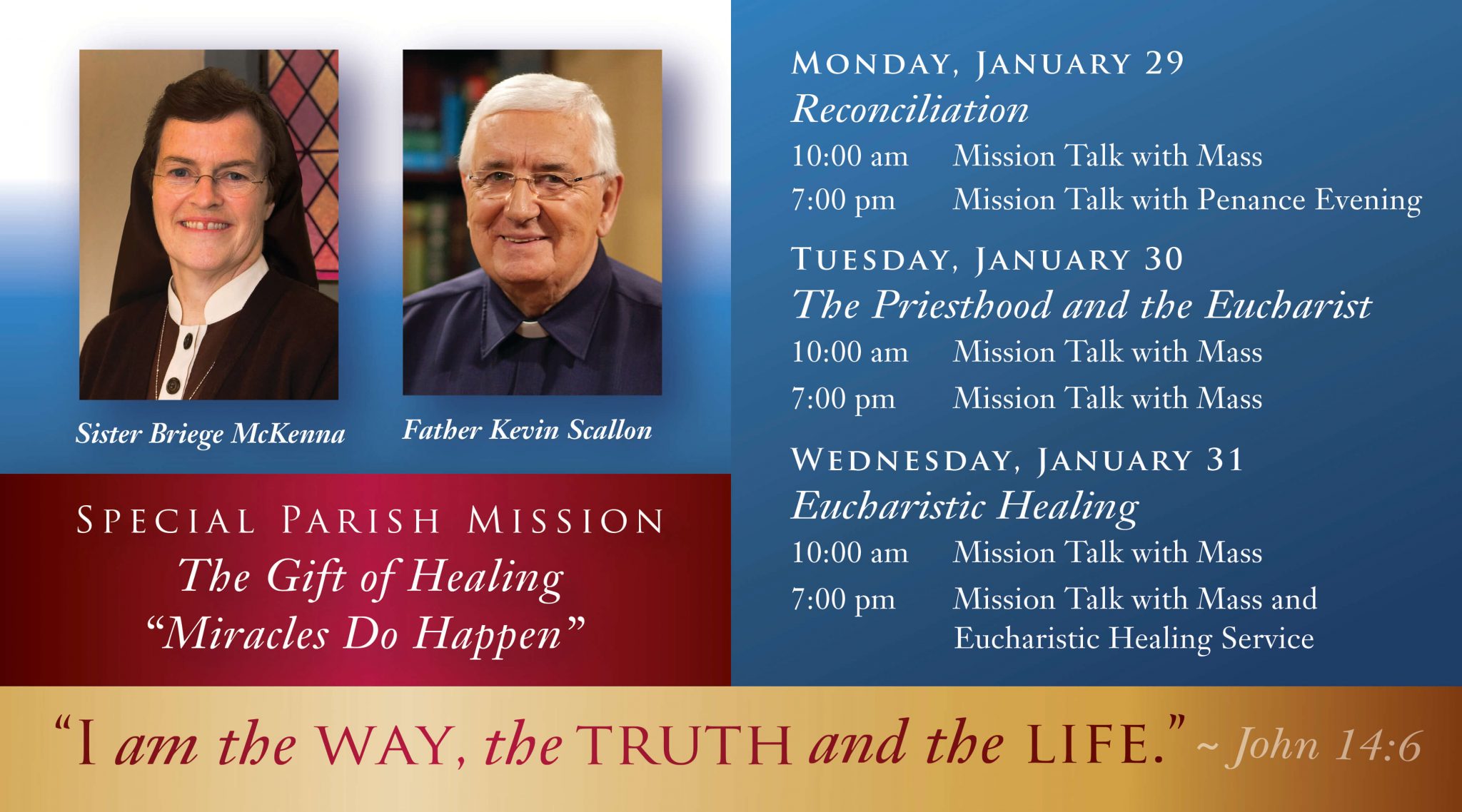 Saint Jude the Apostle, located in Sandy Springs, will host a special Parish Mission with noted healer Sister Briege McKenna. Accompanied by Father Kevin Scallon, the Mission's theme is "The Way, the Truth, and the Life" and will take place Monday, Jan. 29 – Wed. Jan. 31 at 10:00 am and 7:00 pm each day.
SISTER BRIEGE MCKENNA, O.S.C was born in Ireland and entered the Sisters of St. Clare at the age of fifteen. Following her final vows and after suffering for more than three years with rheumatoid arthritis, she was transferred to her community in Tampa, Florida with the hope that the Florida sunshine would relieve her suffering. At the age of twenty-four, she was miraculously and instantaneously healed during the celebration of the Eucharist and sometime later received, in prayer, the gift of healing for which she has become so widely known. Her book, "Miracles Do Happen" has been translated into many languages throughout the world.  Since 1985 Sister Briege has been ministering to priests and lay congregation in collaboration with Father Kevin Scallon, C.M.
Reconciliation will be Monday's topic and confessions will be offered after the evening Mission talk. Tuesday evening's Mission will include Mass and a talk on "The Priesthood and the Eucharist." Wednesday evening's Mission will include Mass and Sister Briege's Eucharistic Healing Service. Each evening Mission begins at 7:00 pm. Each morning Mission begins at 10:00 am and includes Mass.