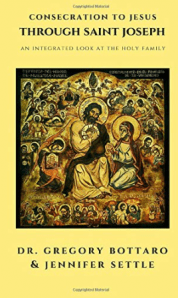 Consecration to Jesus through St. Joseph: An Integrated Look at the Holy Family
This program has been cancelled.
This 44 day consecration is written in a way to draw you into the preparation process with your body, mind, and spirit. The psychological dimensions of family life and human formation are explored in light of the Holy Family and the education they can give us in their School of Love, along with prompts for self-reflection and ample lined pages to journal your responses. Dive deeper into the life and meaning of St. Joseph and Our Lady as they relate to our integrated human journey growing closer in union with Jesus Christ. Facilitated by Marlene Kolyani.