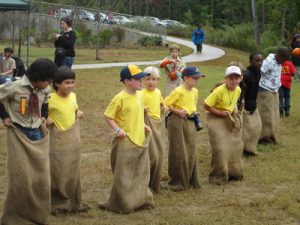 Cub Scouts is for grades 1-5
POPCORN FOR HEROES WEEKEND OF NOV 11-12!
ABOUT
Both our Cub Scout and Boy Scout programs have been continually operating since their founding in 1966 and the resulting legacy of success for young men has included over 2400 Cub Scouts and 100 Eagle Scout Accommodations.
A community-based program, our families attend both private and public schools in Dunwoody, Roswell, and Sandy Springs, creating a truly diverse atmosphere. Scouting is non-denominational, yet we encourage prayer and faith as being integral to our charter as well as the development of our young men.
Pack 623 is a part of the Phoenix District of the Atlanta Area Council of the BSA. Chartered by Saint Jude the Apostle Catholic Church, we hold our monthly meetings either at the parish or adjacent Saint Jude Elementary School grounds. Our motto of "Do Your Best" is a continued reminder of the privilege and responsibility young men have in their scouting adventures.
Our Cub Scout program at Saint Jude is designed for elementary school boys in grades 1-5, after which they transition to Boy Scouts. Each grade in school coincides with a Cub Scout Rank, beginning with Tiger Cubs in 1st Grade, then Wolf Cubs in 2nd; Bear Cubs in 3rd; and finally Webelos in 4th and 5th grade.
"Dens" are smaller units within the Pack comprised of scouts in the same rank. The Dens are where scouts will focus on age-appropriate activities and achievements as they advance through their Cub Scout journey. Dens typically meet at a time and place determined by the Den Leaders (parent volunteers who complete leader training and guide the Den throughout the year). We strongly believe in the principal of "shared leadership" and encourage active family participation in our Pack. (Tiger Cub parents or adult partners must attend all meetings/events with their scouts.)
Scouting has many goals, but two key components we follow are; First, to prepare young people to make ethical and moral choices in life… and… Second, participate in "adventures" that will teach character and independence. Scouting's rewards last a lifetime & we have many families that share that history for generations.
As a Pack, we meet monthly for all boys for important group activities or to organize and prepare upcoming events…… and participate in fun activities.
We have at least 2 camping trips per year (Fall/Spring), along with activities and events including the Pinewood Derby, Raingutter Regatta, and Religious Medal Program. We also participate in community service projects (Operation Christmas Child, Popcorn for the Troops), special outings and holiday parties. Our major fundraising activity is the annual Boy Scout Popcorn drive, held in the fall of each year.
We respect the fact that boys – and their families – have many other commitments during the school year. We strive to provide the flexibility to accommodate sports, travel/vacations, and other activities that occasionally conflict with Scouting events.
As our saying goes, "every meeting is a chance to invite friends to join." We invite you to join our family and see what Scouting can do for your son.
For more information or to get involved, contact Cub Scout Pack 623.