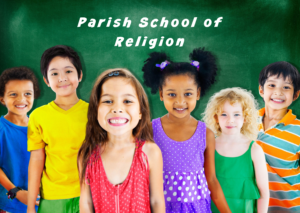 As a faith community, we are called to evangelize and catechize the young people of Saint Jude the Apostle Catholic Church. The Saint Jude Parish School of Religion (PSR) offers a variety of programs for children aged three through high school. It is our mission to spread the good news of Jesus Christ through prayer, study, and action.
Registration for 2022-2023 is open!
Inscrição para Catequese – Comunidade Brasileira
For information on serving as a Catechist or Teen Helper, please contact Julia Acosta.