Meet our new Youth Minister!
Hi – my name is Noah Parkhurst, and I'm the new Coordinator of High School Youth Ministry at our parish. I'm new to Saint Jude and the area, but I grew up in Buford, GA. I've been a full-time missionary with Life Teen for the past two years at their camps up in the North Georgia mountains. I'm excited to be here at Saint Jude to serve the youth of this great Parish!
---
Seeing the Word
Sunday, Sept 18, 6:00 – 7:30 pm Life Teen Room
This night will begin our series focused on the life of Christ and how His actions affect us today. Seeing the Word is for teens to understand the lasting implications of the Incarnation so that they may continue to trust God fully.
Join us at the Sunday 5:00 Mass and sit with fellow Life Teen friends in the reserved pews near the front on the right side.
---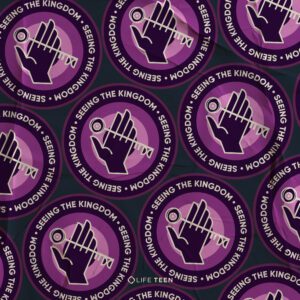 Seeing the Kingdom
Sunday, Sept 25, 6:00 – 7:30 pm Life Teen Room
This Life Night continues our series on the life of Christ. Seeing the Kingdom is for teens to have a general understanding of Jesus' public ministry so that they might be inspired to become His disciples. Join us in the Life Teen room at 6 pm!
Join us at the Sunday 5:00 Mass and sit with fellow Life Teen friends in the reserved pews near the front on the right side