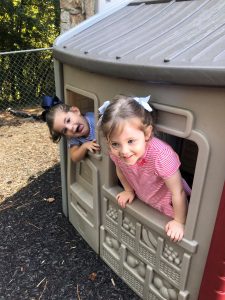 Saint Jude Preschool's Stay & Play is an opportunity for your child(ren) to stay at school an additional 30 minutes, from 12:30 to 1:00 pm Monday through Thursday.
Cost: $7.00 per day
You can register for multiple weeks/days at a time.
Click on this Payment Link (be prepared to list the specific days you are paying for.)
Follow instructions to pay for the number of days you are requesting.
Relax! You don't have to pick up until 1:00 pm on your chosen dates!

Important Note!

Our Preschool is closed for holidays on the following dates: Monday Oct 10th, Monday Jan 16th, Monday Feb 20th, Wednesday Feb 22nd, Thursday Apr 10th,  as well as Thanksgiving Break, Christmas Break, and Spring Break.