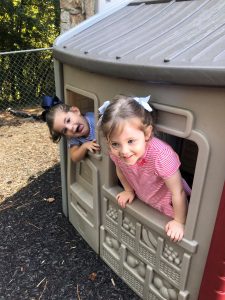 Saint Jude Preschool's Stay & Play is an opportunity for your child(ren) to stay at school an additional 30 minutes, from 12:30 to 1:00 pm.
Cost: $7.00 per day
Registration/payment must be received no later than the Wednesday prior to the week you are requesting.
You can register for multiple weeks/days at a time as long as you meet the advance registration deadline (Wed of the prior week.)
Click on this Payment Link (be prepared to list the specific days you are paying for.)
Follow instructions to pay for the number of days you are requesting.
Relax! You don't have to pick up until 1:00 on your chosen dates!