Young 2's Program: 18 months on or before September 1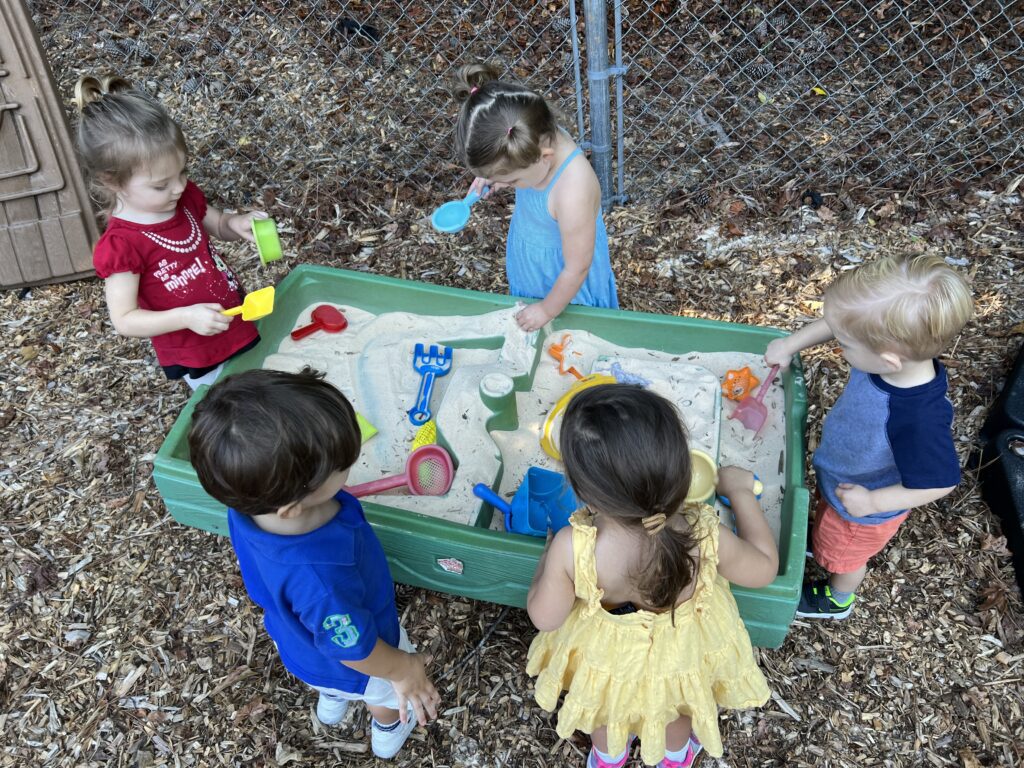 Patience, positive guidance, and a nurturing environment are what your child can look forward to in our Toddlers Program. We encourage our toddlers to use their little fingers to experiment and explore their world and use their imaginations to create wild adventures through music and movement, arts and crafts, manipulatives, and story time. Our toddlers enjoy active playtime as they develop their gross motor muscles. Our class meets 2 days per week.
2's Program: 2 years old on or before September 1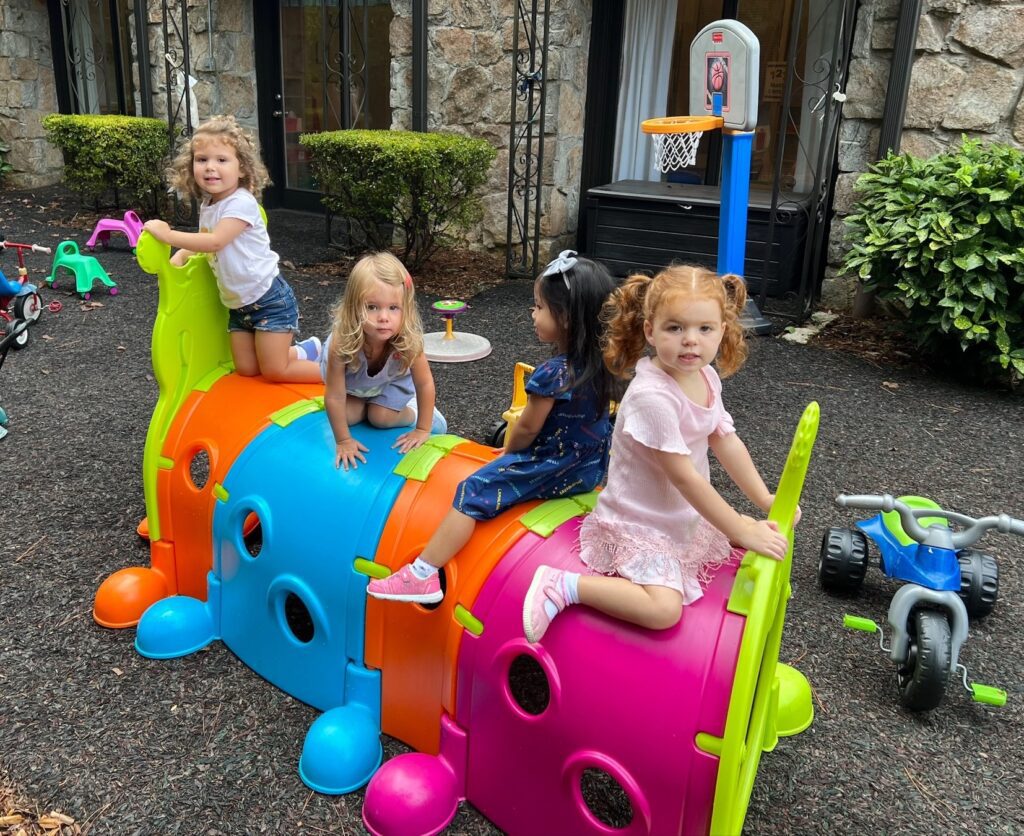 Concepts and skills are introduced to two-year-olds in a developmentally appropriate program of learning through play. We work with your child to develop a sense of well-being and self-confidence. They learn to share, practice basic manners, and listen and follow directions. Shapes, matching colors, and numbers are introduced as we work on math skills. Spiritual development, creative movement, manipulative games, music, and art are all part of the day in the 2's program. We have a 5-day per week class and a 3-day per week class.
3-year-old Program: 3 years old on or before September 1
Spiritual development, literacy, listening skills, and perceptual development are expanded with 3-year-old growth. Strengthening their math skills, and practicing their spelling, reading, and writing are developed through the use of Zoo Phonics and Handwriting Without Tears. Music, art, and creative play in class help your child learn to share and co-exist with other children. We have a 5-day per week class and a 3-day per week class.
Pre-K4/5: 4 years old on or before September 1
It's a fun and busy day in the life of a Pre-K child! Your child will use mathematics throughout the day as they learn concepts of measurement, quantity, numeral recognition, and number to set relationships through Learning Without Tears Math. Science and discovery in the classroom will encourage your child to ask questions and discover the wonderful world around them. Spiritual development is practiced daily. Zoo Phonics is the program used for Literacy in helping to develop the skills needed for reading. Growing Up Wild is the program we use to teach about the environment and life outdoors.
Our program meets 5 days per week and is perfect for students new to PreK as well as those who need another year before Kindergarten. We spend time together in circle time and prayer before breaking into small groups for centers. We also gather together for time on the playground and lunch.