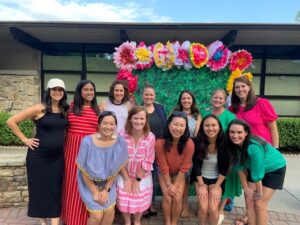 The Saint Jude Preschool Parent Organization (PPO) promotes and enriches the preschool experience through the active support of its staff and preschoolers. A resource for every parent, the PPO provides information and opportunities to contribute through parent meetings, family events, volunteering, and fundraisers.
Every preschool parent is a member of the PPO and is encouraged to bring questions, comments, and ideas to meetings and upcoming events.
Click here to see a list of our board members, including committee chairs.
Click here to donate toward our PPO fund.