A Little Bit of History
By Father Jack Vessels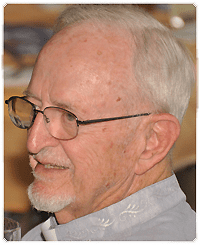 One day I was eating at the "El Toro" restaurant, in Sandy Springs, and as usual, I was communicating in Spanish with the waiter. The waiter said he did not speak Spanish because he was from Brazil. So, I started to speak in Portuguese! After a couple of days I received two phone calls asking if I could celebrate the Holy Mass in Portuguese for a group of Brazilian people. I said: "Yes, sure!"
The first Mass happened at the Ignatius House Jesuit Retreat – Sandy Springs, in October 1997. I asked if they wanted to celebrate Mass in Portuguese once a month, and the response was an enthusiastic: "Yes!" The beginning was quite informal, but the seed of the Catholic Brazilian Community was lovingly sowed. In December 1999 with the help of Father Pedro Poloche, the Spanish priest at Saint Jude at that time, we added one more monthly celebration. It took some time and the support of the American Community at Saint Jude for the weekly mass celebration to start. From the very beginning, the Mass was at 7:30 PM, on Sundays.
The Brazilian Community grew quickly and many people hoped for the coming of a priest from Brazil to guide the Brazilian Community at the Saint Jude Parish. In order to achieve this goal we started a conversation between the CNBB (National Conference of Brazilian Bishop) and the Archdiocese of Atlanta.
Since then, the Archdiocese of Atlanta is making efforts to attend to the needs of the Brazilian and the Spanish Communities. The Saint Jude Parish embraced the Brazilian Community and even started offering other services, like the ESL program to teach English. We are so thankful to so many people who gave their time and talent so generously. One of them was the missionary Elsa Gomes who supported the first beginning of the ministries. I like to recognize, especially Father Pedro Poloche for going beyond his duty to learn Portuguese and add more responsibilities to his pastoral ministry.
The Brazilian priest, Father Sebastian Andrade took the responsibility of Assistant Priest at Saint Jude from 2002 to 2008. He worked with both, the Spanish and Brazilian Communities.
In June 2008 Father Roger Araujo was designated to be the shepherd of the Brazilian Community in the Archdiocese of Atlanta.
May God continue pouring His blessing on all of the Brazilian Community!