Tuesday, December 24, 2019 – 4:00 pm Mass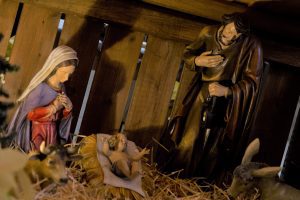 All parish children in Grades K-5  are invited to participate in our annual Christmas Eve Pageant at the 4:00 pm Christmas Eve Mass in the Church.  Our pageant will bring the Christmas story to life!
Registration is now closed – we look forward to seeing you there!
Rehearsals will be held:
Thursday, Dec 12 – 7:00 pm – 8:00 pm (Main Roles Only)
Tuesday, Dec 17 – 6:30 pm – 8:00 pm (All Children)
Sunday, Dec 22 – 2:00 pm – 3:00 pm (Dress Rehearsal – All Children)
A parent must be present with a child for entire rehearsal times in order to participate. The cast may be limited to a number of costumes. Registration is now closed. Questions? Please email Julia Acosta or call 770-394-3896, ext. 527