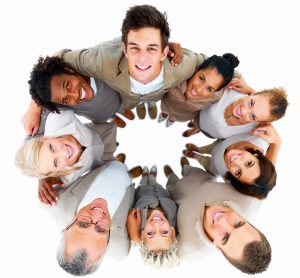 Our RCIA program is made possible only with the help of our parishioners!  Team members must be registered at our parish, completed all Sacraments of Initiation ( Baptism, First Eucharist, and Confirmation), and be a Catholic in good standing in the church.
If you feel called to share your gifts, we have many roles:
Sponsor – journey with a candidate coming into the Church
Small-Group Facilitator – discuss Catholic topics, share your experiences
Presenter – teach a Catechetical lesson
Hospitality – serve breakfast & coffee, Easter Vigil Reception
Children's Catechist—assist in instructing the children in the RCIA program
Please answer the call by completing the form below.
For more information, please contact Ann Sottile, Adult Faith Coordinator.