The Stations of the Cross is a devotional that unites us with Jesus' sufferings and the final hours of his life. There are 14 stations and at each station, we recall and meditate on a specific event from Christ's last day. Specific prayers are recited, This year, we are offering you three ways to pray this devotional during Lent – in the Church, virtually, or at our outdoor stations.
Church
Join us every Friday night as a priest or deacon leads us through the 14 Stations leading up to his death. The Stations of the Cross are celebrated in English at 6:00 pm and in Spanish and Portuguese at 7:30 pm.
On Friday, March 24 Bishop John Nhan Tran will lead the Stations and then join us at the Fish Fry.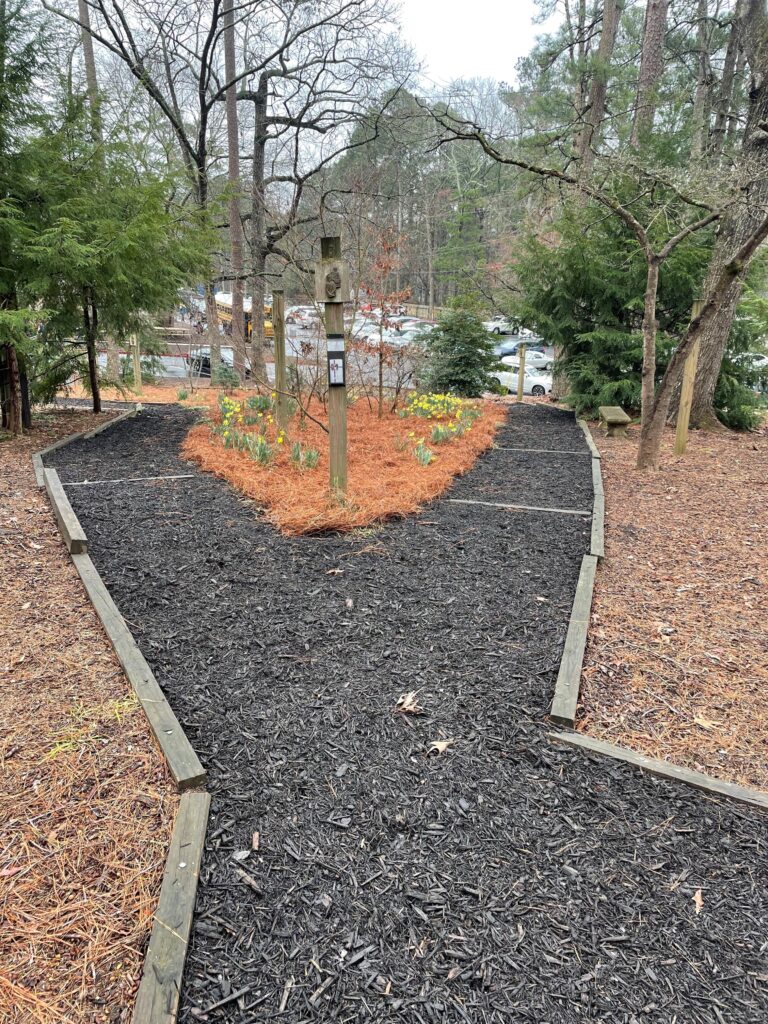 Outdoor Stations of the Cross
Our Outdoor Stations of the Cross were revitalized in 2012 by parishioner Connolly Dietrich for his Eagle Scout project. The stations begin behind the Rectory and wind through the Church property. There is also a meditation area that was part of Cavan Dietrich's Eagle Scout project in 2014. We invite you to spend time in the fresh air praying this devotional.