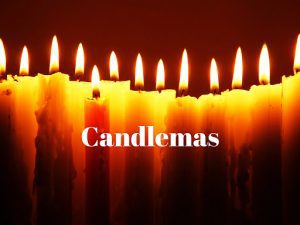 Thursday, February 2 at 7:30 am and Noon Mass
You are invited to bring your devotional candles to be blessed!
Candlemas, or the Feast of the Presentation of the Lord, is celebrated on February 2. On this day Christ was presented in the temple in Jerusalem on the 40th day after his birth. Light was a precious commodity in the ancient world, and the lavish use of precious beeswax was a sign of the Christian's call to bear Christ's light into the world's darkness. It is a reminder to every baptized Christian of our vocation to "be the light of the world." On this day it is customary to bless the church candles and for parishioners to bring candles from home to be blessed at Mass (candles that one uses for devotional purposes, such as candles for the family altar, home Masses, a sick visit, Advent candles, or for prayers during storms and times of trouble).