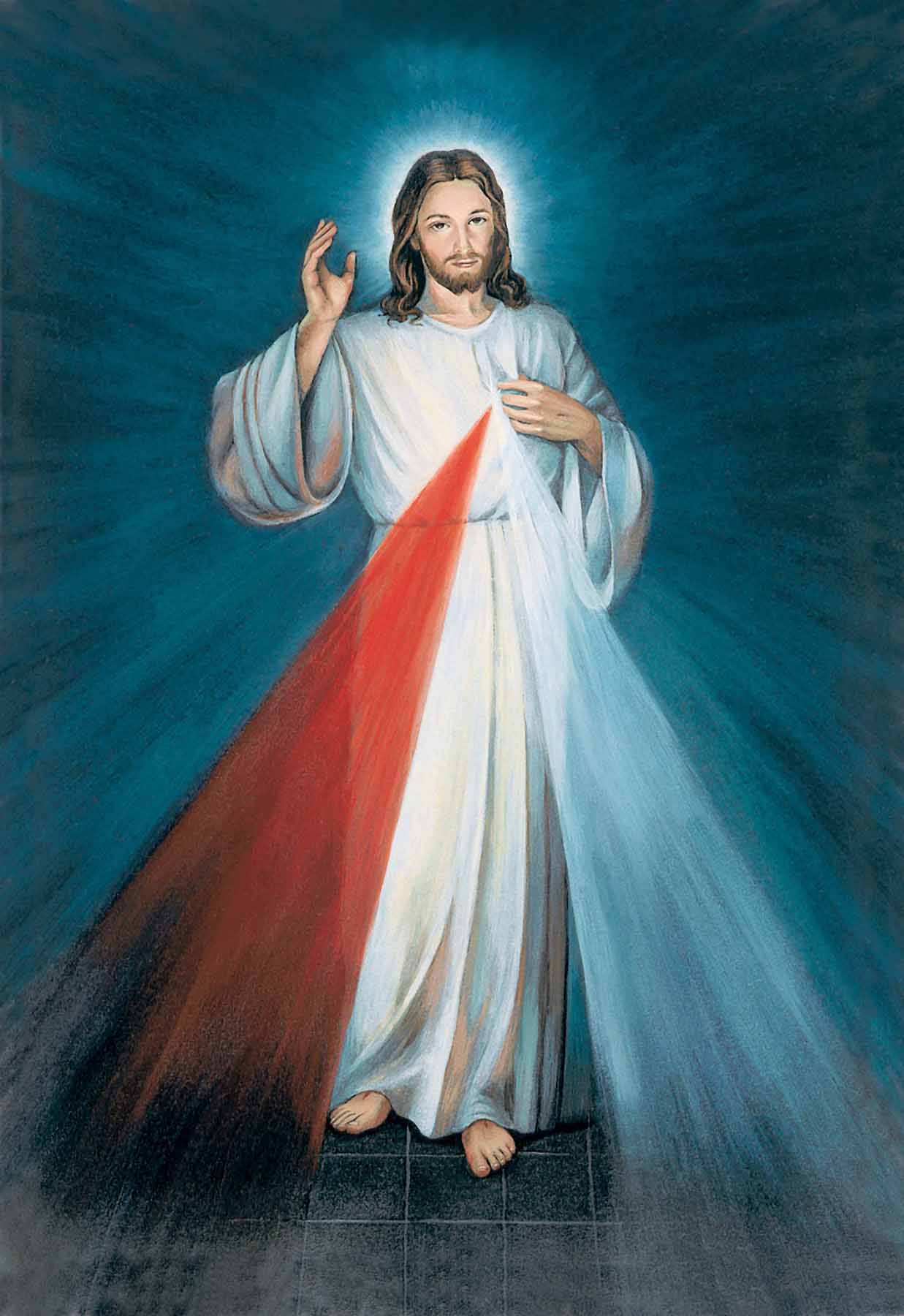 Trilingual Divine Mercy Mass
Sunday, April 16, 2023 – 3:00 pm
Confessions in all three languages begin at 2:00 pm
Chaplet of the Divine Mercy – 2:30 pm
See the complete Divine Mercy Sunday schedule below
Divine Mercy is when God's love meets us and helps us in the midst of our suffering and sin. In the 1930s,  Jesus told Saint Maria Faustina Kowalska that she was to prepare the world for His Second Coming and that He would be pouring out His Mercy in very great abundance as the very last hope of salvation before He comes again. Jesus gave her special prayers and asked for a feast to be established.     
On the First Sunday after Easter, April 16. our three communities will come together to celebrate a trilingual Mass (English, Spanish, and Portuguese). The schedule is as follows:
2:00 pm – Confessions in all three languages)
2:30 pm –  Chaplet of Divine Mercy in Song
3:00 pm –  Mass – includes the Act of Enthronement and the blessing of the Divine Mercy Images
Seal Your Doors with the Divine Mercy Image
Online Resources
Learn more about the image here.
Learn more about Saint Faustina here.
Divine Mercy Chaplet
Divine Mercy Novena
Divine Mercy Sunday
Hour of Great Mercy
Mercy by Deed, Word and Prayer