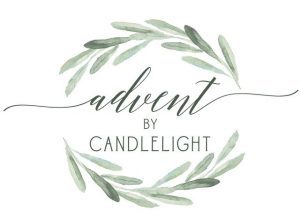 THURSDAY, DECEMBER 12 – 7:00 PM
Mary Martha Circle invites you to join us for our second annual Advent by Candlelight. 
Thursday, December 12th | Mass 6:00 p.m. (optional) | Dinner & Program 7:00 p.m.
This special evening of dinner and music, featuring musician Ashley Dean, is designed to help us renew, refresh, and refocus on one of the most sacred seasons in our Church, Advent. Spaces are limited, so please register today! Your $10 registration fee will go to a charitable organization.