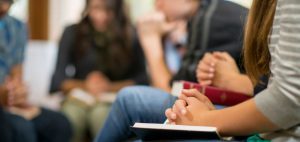 Has someone you love left the church? Would you like to do something to help? Please join us in praying for all Catholics to resume enjoying the treasure of their Catholic faith. You are cordially
invited to our next meeting.  We meet on the 3rd Wednesday of the month at 7:00 pm in the Spalding House.  For questions or to add someone to our prayer list, please contact Denise Dale at 770-827-6810 or via email
NOTE:  Meeting Date Change for November – We will meet on Wednesday, November 28 because of Thanksgiving.