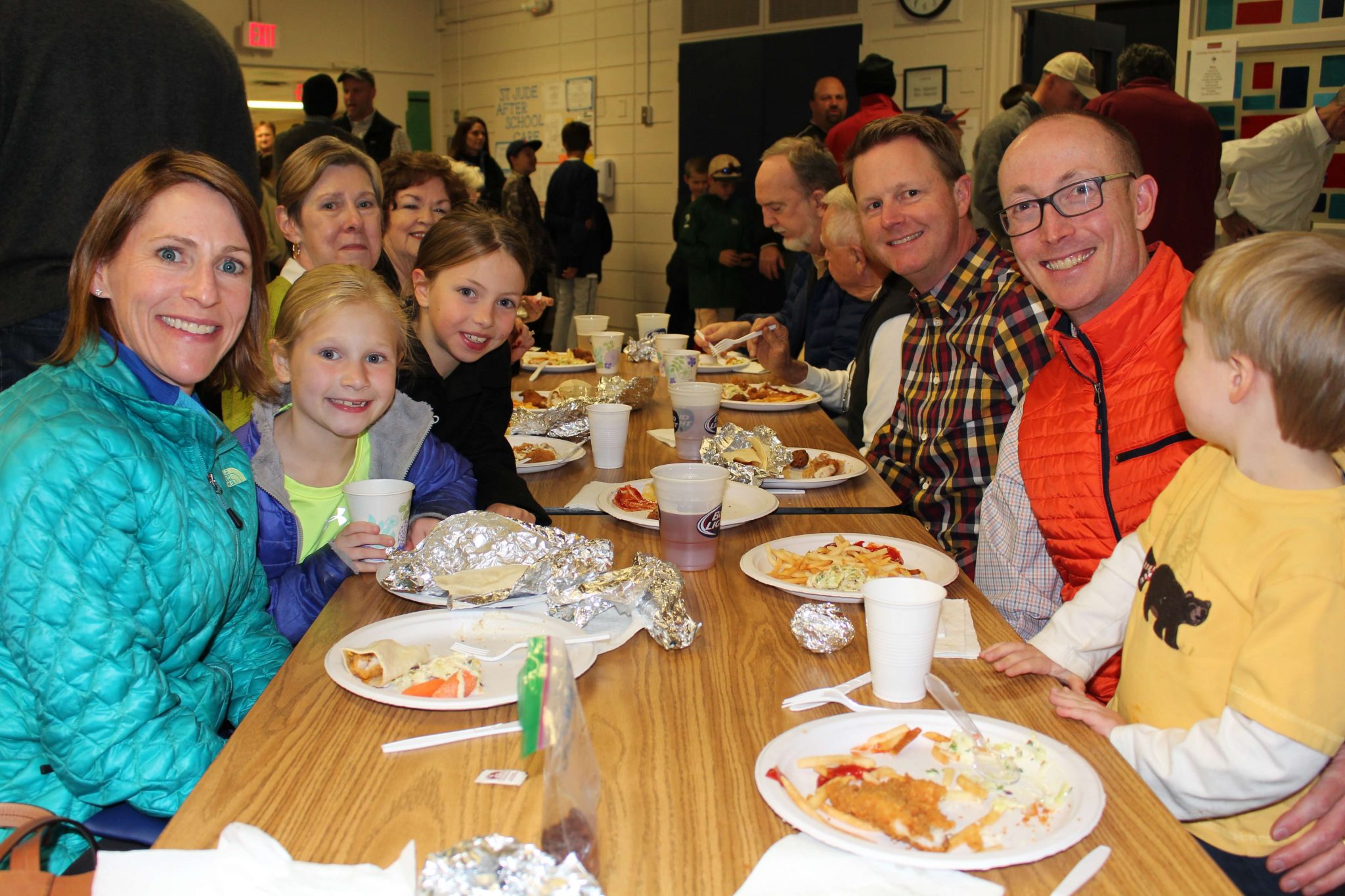 Friday, February 28, 2020
Friday, March 20, 2020 
5:00 pm – 8:00 pm
Saint Jude School Cafeteria
Buy Tickets Here for the 
February 28 Dinner
Our Men's Club Fish Fry Dinners are a wonderful way for you and your family to spend a Friday night during Lent. Come and enjoy a fantastic dinner with your fellow parishioners!
The menu will include fried fish, baked salmon, fish tacos, quesadillas, hush puppies, french fries, mac and cheese, and coleslaw.  Our Saint Jude Preschool will also host a bake sale.
Tickets are now on sale for our February 28 dinner.  Tickets for the March dinner will go on sale Monday, March 2. Purchase your tickets here. The cost is $8 per person ($5 for children age 4 – 13), with a family maximum of $35.  Kids 3 and under eat for free.  Tickets at the door are $2 more per person with a $40 family maximum.  At the dinner, cash donations will be accepted for beer and wine.  We hope to see you there!