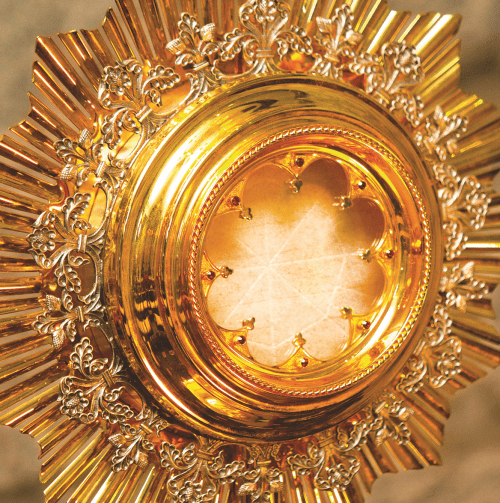 Become a Eucharistic Adoration Guardian
Consider taking one of these special hours in the quiet and peacefulness of our Church in front of the Blessed Sacrament.  Sign up here 
Our regular Eucharistic Adoration hours are:
Monday: 8:00 am – 10:00 pm
Tuesdays: 8:00 am – 10:00 pm
Wednesday: 8:00 am – 6:00 pm
Thursday 8:00 am through Saturday 8:30 am (Divine Mercy Hour – Thursdays 3:00 pm – Learn more here)
Urgent Need for Guardians:
Mondays: 8:00 pm,  Wednesdays: 12:00 pm, Thursdays: 4:00 pm and 6:00 pm, and  Fridays: 3:00 am and 12:00 pm
Learn more about Adoration with these articles:
Catholic-link.org
USCatholic.org
USCCB Adoration Video
Questions about Eucharistic Adoration? Please contact our Adoration Team.