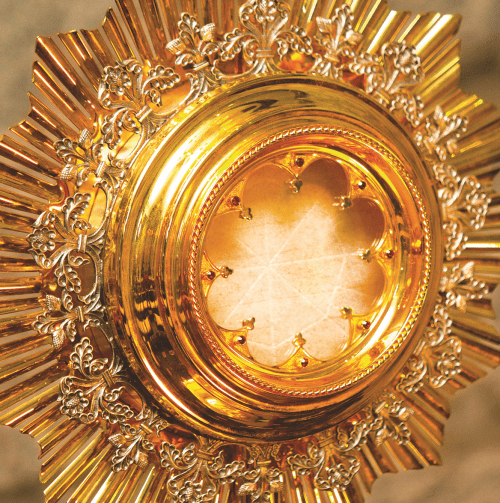 "When you look at the crucifix, you understand how much Jesus loved you then. When  you look at the Sacred Host, you understand how much Jesus loves you now."
Saint Mother Teresa
THANKSGIVING WEEK SCHEDULE CHANGES:
Thursday, November 23 – No Eucharistic Adoration
Friday, November 24 – Eucharistic Adoration begins at 2:30 pm
Our Eucharistic Adoration hours are:
Monday: 8:00 am – 10:00 pm
Tuesdays: 8:00 am – 10:00 pm
Wednesday: 8:00 am – 6:00 pm
Thursday 8:00 am through Saturday 8:30 am (Divine Mercy Hour – Thursdays 3:00 pm – Learn more here)
Guardians are especially needed:
Mondays: 4:00 pm, Tuesdays; 12:00 pm, and Wednesdays 4:00 pm. 
Please use online signup system,  Adoration Pro.

Learn more about Adoration with these articles:
Catholic-link.org
USCatholic.org
USCCB Adoration Video
Questions about Eucharistic Adoration? Please contact our Adoration Team.