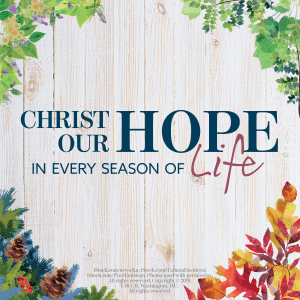 Respect Life Month is celebrated throughout October. This year the theme is Christ Our Hope in Every Season of Life. It is an opportunity to promote the dignity of all human life and work toward protecting the most vulnerable in our society.  Please join us for one or all of the following:
Life Chain – Sunday, October 6
Please join other  pro-life advocates between 2:30 pm – 3:30 pm at the intersection of Hammond Drive and Ashford Dunwoody Road (Perimeter Mall) as they take a stand for life in prayerful silence. Signs will be provided or you can bring your own.  (Note: this is not an organized Saint Jude event).
Adoration Holy Hour for Life  – Begins Monday, October 7
We will be leading a weekly Adoration Holy Hour for Life beginning on Monday, October 7 from 12:00  – 1:00 pm in the Tabernacle area of the church.  The hour will begin with a Rosary for life, followed by quiet prayer.  Please join us each week as your schedule allows. Learn more here.
40 Days for Life Prayer Vigil – Tuesdays though October
40 Days for Life is an internationally coordinated 40 day campaign that aims to end abortion locally through prayer and fasting, community outreach, and peaceful all-day vigils in front of abortion businesses. We will be meeting each Tuesday for a peaceful pro-life prayer vigil from 10:00 am – 12:00 pm at the Feminist Women's Center, 1924 Cliff Valley Way, NE.  Please join us as your schedule permits.  If you cannot be there in person, please join us in prayer that day.