PARISH COMMUNION BREAKFAST
Sunday, June 4, 9:00 am – 12:00 pm
Stapleton Center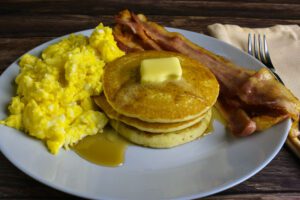 Please join us for a complimentary Parish Communion Breakfast hosted by our Knights of Columbus Council. The Knights will serve a delicious menu of pancakes, eggs, bacon, fruit, pastries, and other yummy items. This is our opportunity to thank our parishioners for all of your support for our activities and fundraisers.