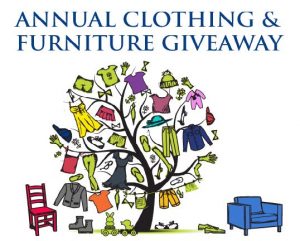 September 21-22  Before and After All Masses
Do you have clothes you no longer need?  Furniture that doesn't fit with your home?
Please consider donating your usable clothes and furniture to SVdP Society the weekend of September 21 and 22.  We will have a truck available near the Church to collect your articles.  SVdP and Knights of Columbus members will be available to assist you with your donations during all weekend Masses.
Your items will support local and statewide efforts of Saint Vincent de Paul Society binging hope and assistance to over 116,000 Georgia clients as well as over 400 families we support in the Sandy Springs area.
If you have questions or have a large furniture donation please call us at 678-990-2969.